Temporary Protected Status Sought for the Philippines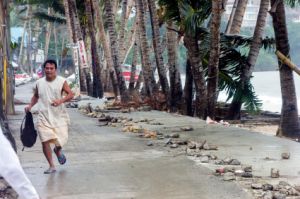 In light of the Typhoon Haiyan disaster, efforts began last week to request that the U.S. Department of Homeland of Security (DHS) designate the Philippines for Temporary Protected Status (TPS).
The DHS Secretary has the authority to designate a foreign country for Temporary Protected Status because of conditions temporarily preventing the country's nationals from returning safely or if the country cannot adequately handle the return of its nationals.
Temporary country conditions for a TPS designation include:
Ongoing armed conflict
Environmental disaster
Epidemic
Once a country is designated for TPS, U.S. Citizenship and Immigration Services (USCIS) may grant TPS to its eligible nationals who are in the U.S. Some countries designated for TPS include Syria, El Salvador, Haiti, and Honduras.
During a period in which a country is designated for TPS, individuals granted TPS, or who are found prima facie eligible for TPS:
Are not removable (deportable) from the U.S.;
Can obtain an employment authorization document (EAD); and
May be granted travel authorization.
As the name suggests, TPS is a temporary benefit that does not on its own lead to lawful permanent resident (LPR) status or give any other immigration status. However, TPS does not prevent an individual from:
Applying for nonimmigrant status;
Applying for adjustment of status to LPR based on an immigrant petition; or
Applying for any other immigration benefit or protection for which she or he may be eligible.
Last week, Senator Charles Schumer (D-NY), New York Cardinal Timothy Dolan, and the American Immigration Lawyers Association (AILA) called upon DHS to extend TPS to the Philippines. According to recent reports, the death toll is at 4,200. The Philippine government disputes this figure and has reported 3,637 deaths as of this Saturday, up from 2,360. According to the Philippine disaster council, 1,186 are still missing.
The Philippine government says 9.8 million have been affected in 44 provinces, 539 municipalities, and 56 cities. Of those affected, 4.9 million are children; 1.5 million are children under the age of five who are at risk of Global Acute Malnutrition (GAM). According to U.N. estimates, 2.5 million people are in need of food assistance.
*If you have questions about TPS, humanitarian relief, or other immigration benefits, contact Milla Lawto schedule a consultation.